 Oh, proposals! I can't think of a person alive that doesn't love a good proposal story, regardless of what happened. Of course, every story is different so that means every story is often up for criticisms.
So one day after browsing the internet, I came across an article that claimed the dos and don'ts of a proper proposal. One of these 'tips' was to avoid a public place. "It should be an intimate moment," it said, "so it should be just the two of you. Having other people around is a recipe for disaster."
Excuse me? I'm not yet engaged, but every proposal fantasy that I have has one thing in common: everyone I know will be there. I think it takes a certain amount of bravery to announce your love to the world and not care what anyone thinks. The more people around, the more romantic I feel it is.
But that's just me. So I started browsing articles for other common 'mistakes' and found these. And here's why none of these are proposal mistakes:
1.) Proposing without a ring. The ring does not make the proposal. Theoretically, it's supposed to show that you've been thinking about this for a while are sure that it's what you want to do. You've clearly been saving and planning the appropriate design for someone you love. However, that doesn't man proposing without a ring is a mistake. It takes a lot of guts to get down on one knee and ask someone to spend their life with you. That is all that matters.
2.) Proposing in front of family. Many "experts" say proposing in front of family is a no-no, but all they say is that it adds to the stress of the event. Get over it. In all honesty, she's going to call every single person she knows as soon as that ring is on her finger, so many women love turning around to see all the other people in her life ready to congratulate the two of you. If you want to do it in front of family and friends, do it.
3.) Proposing without a plan. Proposing is a big deal, so planning it out only seems natural. However, there are many people out there that only get more and stressed when trying to plan something, so the answer is to just do it already. Drop to one knee in the middle of the living room as soon as she gets home from work. Do it when your car breaks down in the middle of nowhere in the pouring rain. You don't need a plan for it to be perfect.
4.) Proposing in any way someone else would consider silly or stupid. Proposing in a supermarket aisle? Might sound awful, but the truth is anywhere can be romantic when presented in the right light. You might think being proposed to onstage at a concert is over-the-top and attention seeking, while someone else might see an intimate mountaintop proposal as boring and lame. You know your soon-to-be-fiancé better than anyone; propose however you think they would love it. If you think she's prefer you dressed up as a penguin and surprised her at work, do that. If she'll love it, that's all that really matters.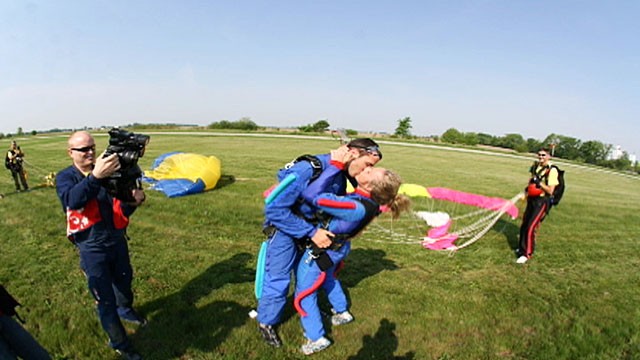 Lily's Bridal and Prom Boutique – Wedding Gowns and Prom Dresses up to size 30. Maryland's Premier Bridal Boutique.