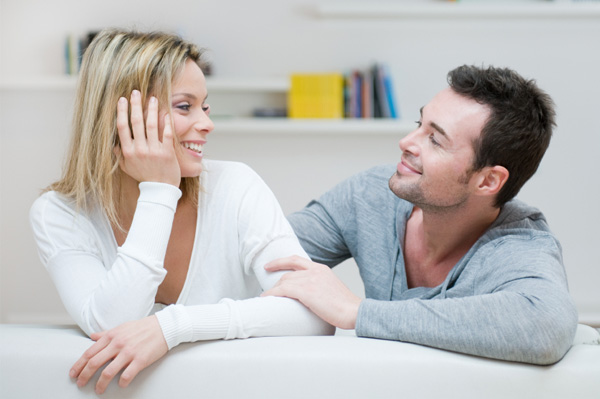 If we know one thing, it's that planning a wedding is virtually impossible without first establishing a budget. How else would you be able to make the important decisions that go into planning your big day? However, talking money isn't usually a conversation many couples look forward to; it's much more enjoyable to talk about the venue and what you'll wear. It's necessary though, so we've gathered a few tips that will make the talk a little more productive, meaning you'll only have to have it once and can save your time for the fun stuff.
1.) Pick the right time. The best thing to do is set aside a specific time to talk about your wedding budget. That ensures it won't just come up, say after you get the credit card bill in the mail and are both a little on edge. Choose a relaxing time without distractions. Instead of having the talk while the Yankees are playing the Red Sox, meet for coffee sometime during the day to hash out the details.
2.) Have two numbers in mind. A wedding budget is never really set in stone, hence the two separate guidelines. The first should be your goal number: an amount you're going attempt to stay close to. The second number should be the maximum amount you will be able to spend. So maybe you'd like to budget $12,000 for your wedding, but you know you absolutely cannot go over $15,000 without having some financial repercussions.
3.) Be prepared to compromise. Remember, this isn't just about your wedding; it's about your marriage and your future. Life doesn't stop after you get married; you still need money if you're ever going to buy a house, travel the world together or have kids someday. If your main goal is to buy an $8,000 wedding dress, but your fiancé's main goal is to pay off some student loan debt before buying a house, you might need to give a little.
4.) Put it in writing. It's very difficult to work out a budget for your wedding when everything is conceptual. So instead, bring a pen and paper to the meeting. Writing down what you both agree and disagree on will help keep everything organized as well as give you an idea of how your budget really breaks down. Once you see, in writing, how much is going to what things, you'll be able to better prioritize which aspects of your wedding get more cash and which you might be able to do without.
5.) Don't take it personally. If you and your fiancé could give each other the world, you probably would, but this is reality, and reality means someone has to say 'no' once in a while. If your fiancé thinks paying $5,000 for a venue is too steep, it doesn't mean they think you aren't worth it, it just means they think paying $5,000 for a venue is too steep.
Maryland Bridal Boutique – Lily's Bridal offers wedding dresses, bridesmaids dresses, mother's dresses, tuxedo rental, and prom dresses. Book an appointment today to find "The One"